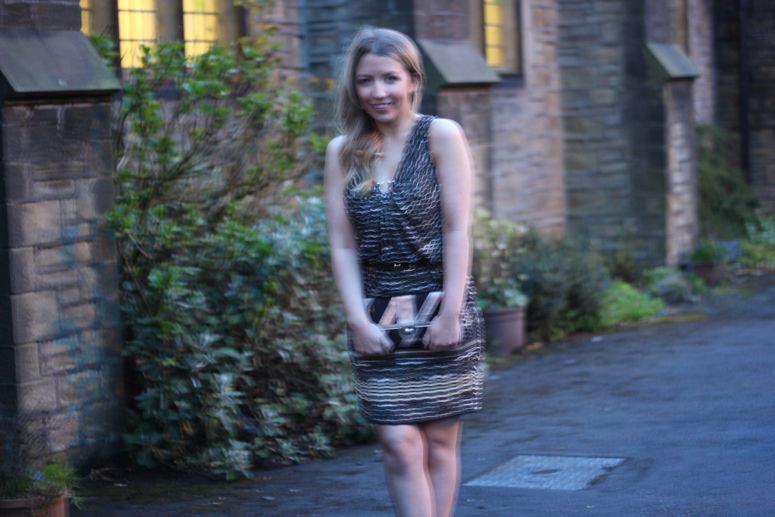 Apologies that the pic is so blurry, I blame my photographer,
El
! We'd had some champagne and it was dark so we struggled a little.
I wanted to show you a quick outfit from last weekend when I went to my friend Laura's wedding. I wore this gorgeous Missoni Lois tunic* from
Wish Want Wear
. WWW is an absolute lifesaver when it comes to events where you just can't find the perfect dress. There are loads of
dresses for hire
for a fraction of the price - perfect. This one retails at £530 but is only £55 to hire.
I wore my favourite ridiculously high taupe Zara heels and this Accessorize clutch which I've had for years. My waist belt is just from H&M and was a necessity as I'm so tiny that this dress was far too long for me without it.
We all had such a fun time, lots of champagne (and gin) was consumed and an awful lot of catching up as I've not seen this group of friends in nearly a year. More weddings please!
Life is crazy at the moment.. work is very busy (I made a trip to Switzerland the other week for a two hour meeting and then came back to London) and I realised yesterday that I have to move out of my flat on Monday. This weekend I will mostly be packing it seems. Plus a cheeky trip to Harry Potter world again tomorrow, love that place.