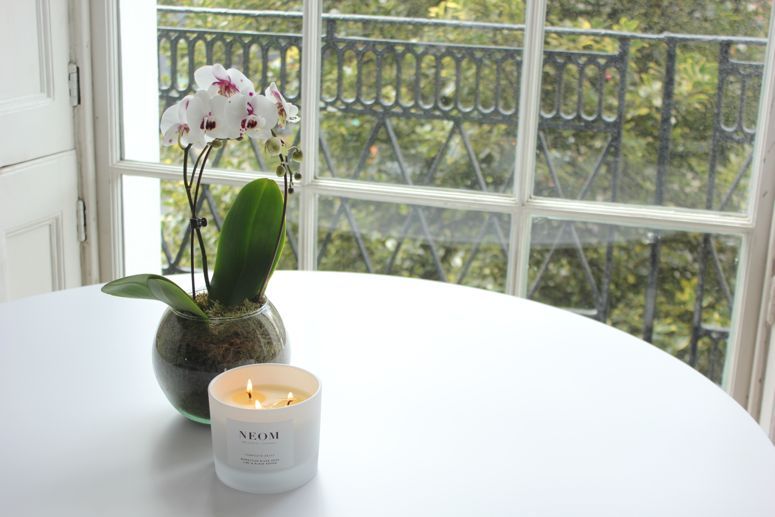 I
adore
candles. I adore NEOM candles. I've enjoyed them for such a long time and I've always loved every scent I've had. This is a new one from them - it's called Complete Bliss, and is a combination of Moroccan Blush Rose, Lime & Black Pepper.
Tanya
had this burning in her home when I popped round, and I couldn't stop saying how much I loved it. I decided I had to have one for myself and have not stopped burning it since it arrived.
It sounds like a funny one - rose, lime and pepper? But it so works. I am not a fan of black pepper on my food, but I absolutely love it as a scent. The Molton Brown black and pink peppercorn scents for shower gels are some of my favourites. I just find it warm and comforting but a bit interesting at the same time.