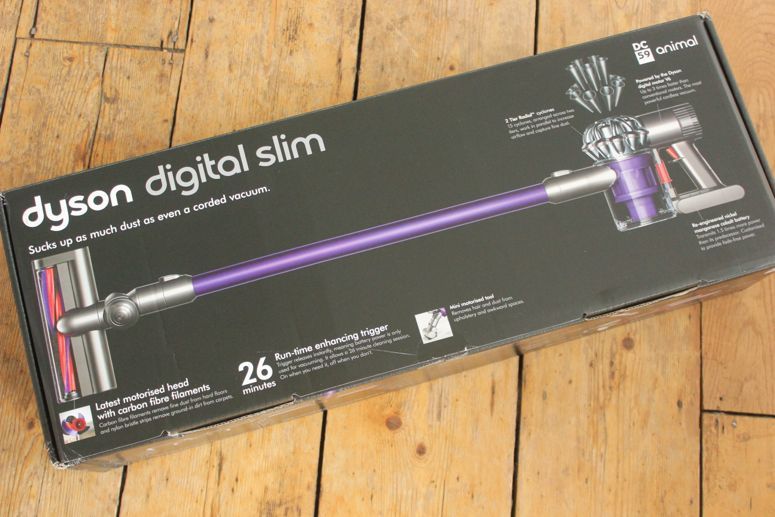 Genuinely, when I spotted an email in my inbox from John Lewis offering me a Dyson to review and keep, it was like the heavens had opened and the angels were singing. I've never had a Dyson and had heard such ridiculously positive praise about them that I'd had one on my 'grown up wish list' for a long time.
Better still, this is the
Digital Slim
. It's tiny (so fits in what limited storage space I have), it's cordless so no hassle and it's charge lasts for 26 minutes - enough for me to hoover the whole of our one bed flat. I whip it out whenever I spill anything, if I just spot a particularly dusty corner or indeed if I'm doing the full flat.
We had a handheld hoover already, as well as a Miele, but I always reach out for this beauty when I need to get stuff sorted and quickly. Which is all of the time! For me, cleaning really needs to fit around mine and my boyfriend's super busy lifestyle. We were actually discussing this afternoon how we only manage to have a proper clean when we have the pressure of his parents popping in for a cup of tea or friends coming round for a roast!
You can buy from John Lewis
and it is thoroughly worth the price tag.