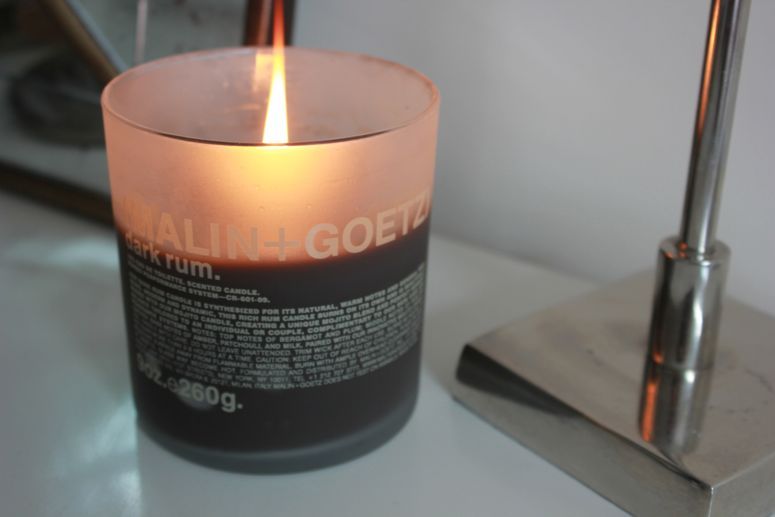 Welcome into my life, the Malin & Goetz Dark Rum candle. If you like a 'heady' candle scent, then this one is for you. Though it doesn't necessarily complement my decor in the way it's predecessor did (The White Company Spearmint candle), the scent of this one is even more up my street.
It's dark, heavy and romantic. Definitely an evening scent or one for a cold, rainy day when you want to feel warm and cosy.
It really makes me want to try more candles from Malin & Goetz - perhaps the Tobacco one next? Have you tried either of them? I'd love to know any candle recommendations you might have.