I thought I'd drop in a little mid-week blog post to introduce you all to the new
NIVEA
Powder Touch
deodorant.
Having previously worked in advertising for a good few years, I do take a real interest in advertising campaigns and one that shows women as both soft and powerful at the same time, ticks a lot of boxes for me. I've also done ballet before and know how much it hurts and what kind of strength and physical exertion it takes.
The ballerina, Jennie, points out that she always has her underarms on display and I quite often feel the same if I'm wearing a sleeveless top, I want to make sure my underarms are looking and smelling good. Sounds gross but is so true! I know most women feel the same on that front.
The new NIVEA Powder Touch is gentle and powerful lasting for up to 48 hours. It has Kaolin powder which means it's quick drying but leaves you feeling soft and silky. With bergamot, orange, rose and Lily of the Valley, it also smells gorgeous!
Check out the video and let me know what you think!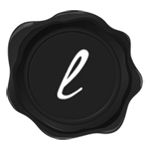 Sponsored post