If you read a lot of blogs, no doubt that you've seen lots of chat recently about the newly launched
eBay Collections
. This revolution in eBay shopping is designed to make buying things your bank manager says you shouldn't even more fun and much more visual. You can create boards and then 'pin' whatever you like to them. It's especially good if you're like me and fancy some inspiration - I follow a few different Collections by people whose style I love in the hope that if I buy a whole Collection of theirs I will look just like them.
I've pulled together my own Collections which I'd love you to take a look at. I've got everything from a
tailored collection
,
an airport style collection
to a
loungewear collection
(of course). Lots of inspiration hopefully and there are definitely some items that have snuck into my basket over the last couple of weeks. I've even got a sports inspiration collection in the hope that the gorgeous trainers and running leggings inspire me right into the gym. Wishful thinking on that one.
Do go take a look and see what you think
. I'd love to see some of yours too so leave a link if you've got your own in the comments so I can check them out!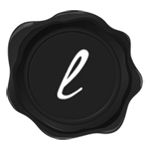 Sponsored by eBay
If you're a long time Miss Lucy Loves reader, you're probably thinking that a) I've not posted in an absolute age (sorry - more on that soon, life is good but busy!) and b) I've not talked about an eBay purchase in a little while. And lord knows I do love an eBay purchase. In fact I'm typing this very post on my iPad at 38,000 feet (en route to Florida for work) - my iPad lives in its very own Mulberry case, which is my most recent prized eBay bargain.