Stay tuned later this week for my high end beauty favourites, but for now, let's stick to the more purse-friendly options given that January is usually a frugal month for most.
These are the budget beauty items I've been picking up the most in the last month or so...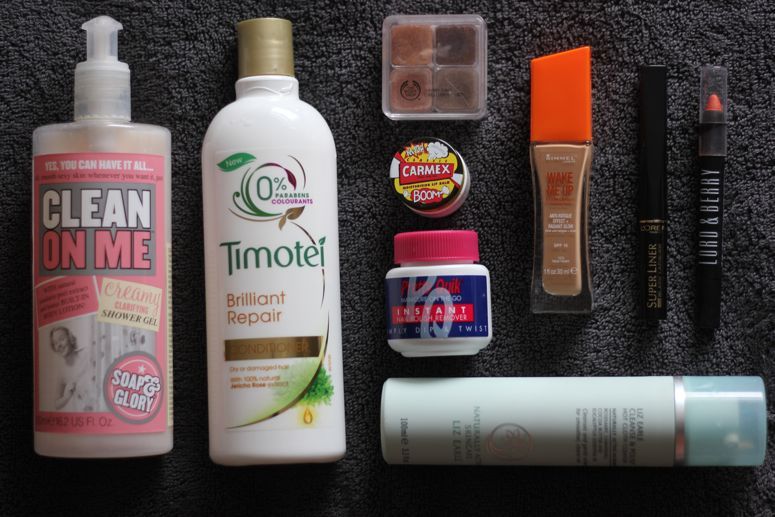 Soap & Glory Clean On Me Creamy Clarifying Shower Gel
, £13.
Smells good (though not my usual kind of shower gel scent), industrial size container that lasts forever. Does the job.
Timotei Brilliant Repair Shampoo & Conditioner
, £1.99 each.
Absolute bargain of a product which smells divine and leaves my hair nourished and beautifully swishy.
The Body Shop Shimmer Cubes Palette 06
, £16.
I used this a lot when I was in Dubai and the Canaries because I find it easier to wear shimmery shades when I've got a bit of a tan but I was really impressed by this little palette which is affordable and practical, as well as pretty.
Carmex Limited Edition Balm
, £3.99.
I always come back to Carmex when my lips are struggling which they are right now. This cute packaging is a limited edition version from Selfridges, very cute addition to any make-up bag.
Pretty Quik Instant Nail Polish Remover
, £2.50.
An obvious competitor to the Bourjois Magic Nail Polish Remover, but at a cheaper price point. Presumably it won't last as long but bloody hell does it do a good job. It's changed my manicure regime.
Liz Earle Cleanse & Polish
, £14.75.
It's been years since I used a bit of Liz Earle but I'm loving having this product back in my life. Soothing and effective, you really can't go wrong with it.
Rimmel Wake Me Up Foundation
, £8.99.
I always come back to this drugstore favourite when I realise that spending £30+ on a high end foundation is silly when I've got this one which does the job perfectly. Remind me to immediately repurchase this when I've used it all up, please.
L'Oreal Superliner Black Lacquer
, £6.49.
I know not everyone loves this but I do think that with liners, everybody is different and has a different liner that is perfect for them. This one makes cat eye liner easier for me so I'm sticking with it!
Lord & Berry Shining Lipstick
, £18 for three.
Fell in love with these when I was abroad as on top of a balm they just give the tiniest bit of colour and they come in such beautiful shades. Big fan!
What are your budget beauty favourites? I'm always open to trying new products! Stay tuned for my high end or luxury favourites on Wednesday.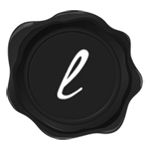 P.S. I've been trying super hard to have a post for you every other day - do you like this posting routine? I'd love some feedback.