The lovely people over at Oral-B pinged me a note about a video that they've launched recently called
Life Opens Up
. Now, if you know me at all, you'll know I'm a bit of a soppy one and my eyes will fill with tears at the first sight of something remotely touching. This is one of those things…
Oral-B popped a phone box on Bondi Beach in Australia and in Hyde Park, London, and rang passers-by randomly to see if they picked up. When they did, they were asked what was the best decision they had ever made. Over one hundred of them, over the period of two days, opened up about experiences when they made decisions that have gone on to be some of the very best of their lives. Some are things which sound huge and scary whereas some you wouldn't think would be life-changing, yet for that person, they clearly have been.
It got me thinking about the decisions that we all make in life. Some of those are flippant ones, some of them you know are huge as and when you're making them. Over the last year or so I've ended up making some big and some small decisions. I moved to London, I took a new job in London, I quit that job after just six weeks as I'd been offered a job I thought
sounded
so much more interesting, I have moved flats twice and soon to be a third time since moving down here and my relationships have changed through that too.
What has been the best decision you've ever made? If you want to get involved you can do on Twitter by using #lifeopensup.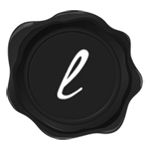 Post sponsored by Oral-B