I've received some really lovely tweets and emails lately saying how much you're liking my new and improved photography on the blog. I saved up and forked out on a very swanky camera and started reading some books on how to get better at photography so I'm kind of pleased it seems to be paying off!
This is a bit of a different post for me but I wanted to let fellow photography lovers know about a photography competition that VELUX® are running which is all about light. The prize is a trip to Sweden to stay in a treehouse. Amazing. Maybe it's worth checking out the
VELUX
site?
If you want to enter you can
click this link
. All you have to do it submit a landscape photo which demonstrates the role daylight plays in our daily lives. Now, I'm not gonna lie.. I'm pretty rubbish at landscape photography, I'm much more into macro stuff. Here is evidence of that statement:
Sure, it's a landscape photo of one of my favourite London views, the view from the top of Primrose Hill which is just a ten minute walk from my flat and I like the effect of the light on the BT Tower but other than that it's pretty dire. Any tips for landscape photography? Needless to say I won't be entering that photo! Maybe my new year's resolution should be to get better at this...
A few life changes recently (I will divulge at some point) have been making me think more about the things I want to do and travelling is definitely one of them. Not in a pack my bags and disappear for six months, sleeping in hostels etc., as you probably know, I'm not that kind of girl. But a trip to Sweden I could totally get on board with! Now.. where's my non-macro lens...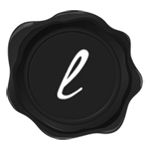 Sponsored post