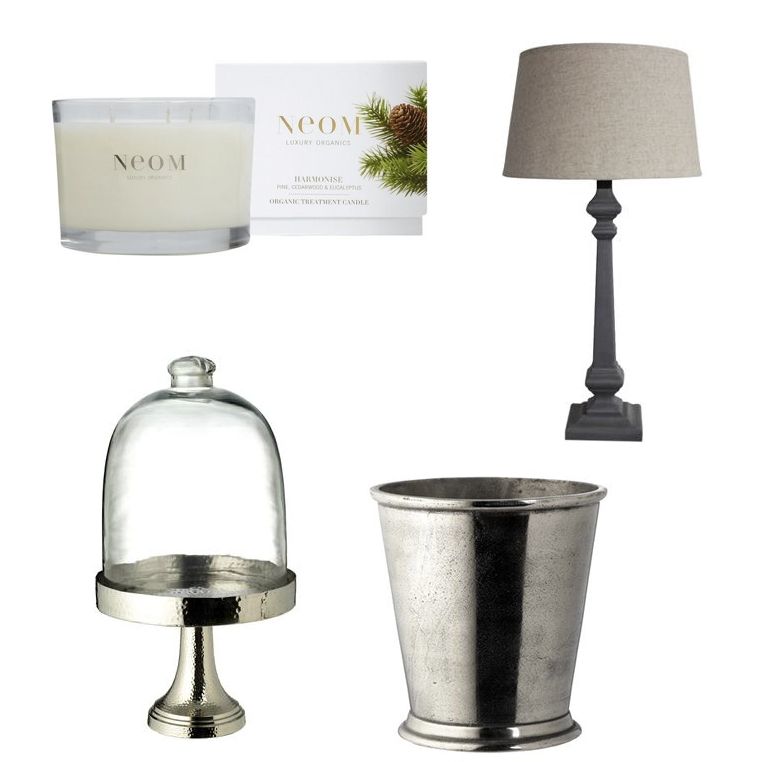 NEOM Harmonise Candle, £26 | Parlane Hammered Cake Stand with Dome, £45 | Lots of Living Table Lamp, £30 | Parlane Aluminium Champagne Cooler, £45.
I switch between wanting to buy loads of beauty products and clothes and wanting to buy lots of things for my home. I'm going through the latter one right now and have spotted these little beauties. Sadly, apart from the NEOM candle which is an absolute bargain compared to the £39.50 retail price, I'm going to have to be good and resist as I'm trying so hard to be more sensible with money and, let's face it, as much as I try and convince myself that a champagne cooler is an "essential". All of the above are from
ACHICA homeware
.
What have you been eyeing up lately?