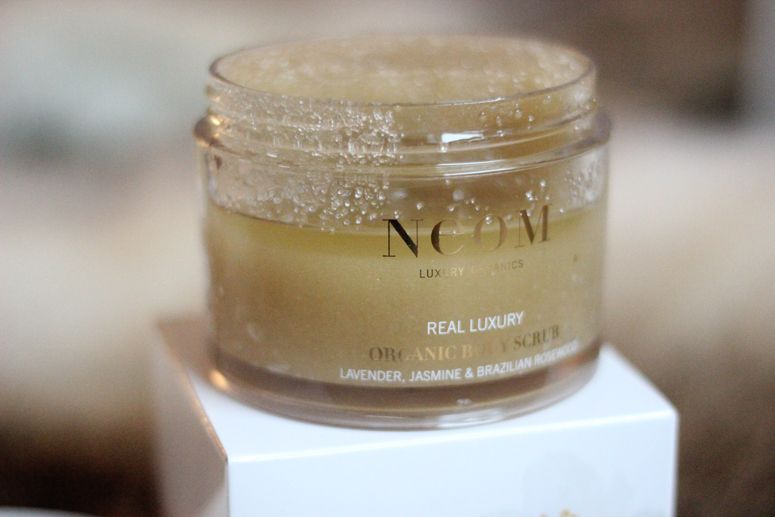 If there's one thing I like to indulge in, it's expensive bath products. A shower is a shower but a bath is a luxury. I probably have one bath a week so I like to make an occasion of it. Though I'm a bit rubbish at actually staying there very long (I have a short attention span), a few nice products and Downton Abbey on my precariously balanced Kindle Fire usually help me stay put for a little while.
I've been looking for a new, indulgent body scrub so this
NEOM Lavender, Jasmine & Brazilian Rosewood scrub
* came at just the right time. As you can see, it's a glorified sugar and oil scrub but it's the essential oils that make using this such a relaxing experience. The lavender makes it perfect in aiding a good night sleep. Skin is left fresh and well-nourished so you don't have to use a body moisturiser before cosying up in bed - perfect!