I love having my brows done and fully accept that I'm awful at maintaining my own. I just lack the patience to do a good job so my brows never look great unless I make a real effort to have them done.
This week I tried out Billion Dollar Brows* for the first time. This is a brand that has come over from LA and has super-celeb fans. They use a clever little tool to measure where your brows should start, arch and end based on your face shape and then wax, tweeze, tint, pencil and powder them to absolute perfection.
I apologise for my post-work make-up and super pink post-wax face but I wanted to show you before and afters, taken by my lovely work colleague and beauty blogger
Katie's Beauty Blog
.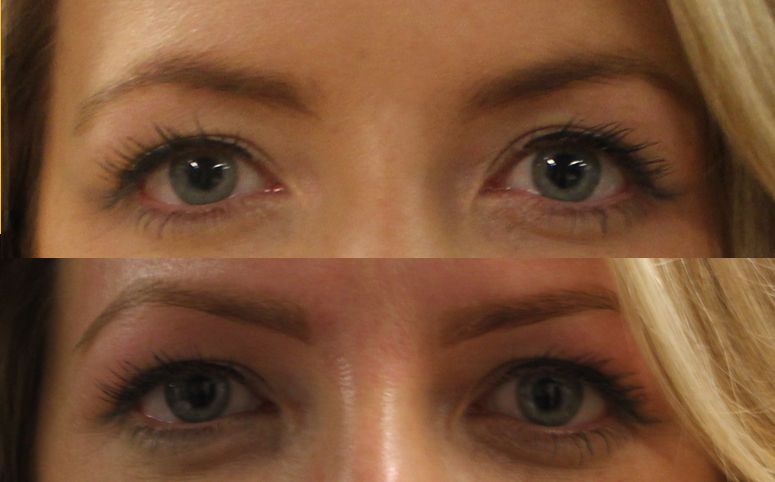 Mine weren't actually tinted as there wasn't quite enough time but normally they would be. They cost £20-35 which I think is amazing value compared to HD Brows. You can get Billion Dollar Brows treatments at Kimantra in Islington (if you say you heard about Kimantra from my blog, they'll do the treatment for £20!) and BDB Brow Bar in Hitchin. BDB also do their own range and I've got some coming in the post, can't wait to play around with the products.
What do you think?