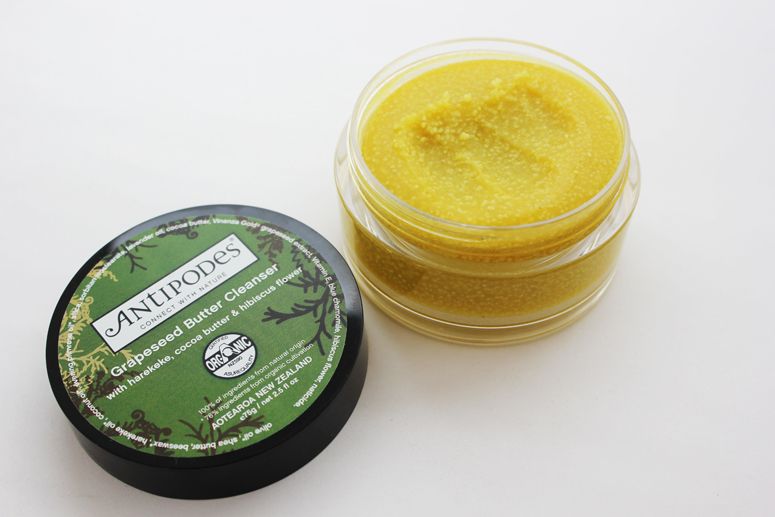 So it would appear I've got a 'thing' at the moment for cleansing balms! This is the
Antipodes Grapeseed Butter Cleanser
. Antipodes is a brand I've had my eye on for some time as it's natural, organic and stocked in my favourite place, Whole Foods.
You know I've been using and loving my Emma Hardie Cleansing Balm, but as it's very pricey, I've been looking for something else to use alongside it so I don't run out too quickly. This Antipodes cleansing balm still isn't cheap, coming in at around £25, but it's cheaper than the EH so I'm going to run with that.
You simply scoop a pea-sized amount out of the jar, and massage into your skin. It's great at removing stubborn eye make-up without stinging and the little beads you can see give a very light exfoliating effect which is really nice when your skin needs a little extra TLC.
I really love the scent of this product too, it's an absolute pleasure to use. I remove mine with a muslin cloth to make sure I'm rid of every last bit of make-up (I use Bioderma before cleansing too) and also give an extra little exfoliation.
Skin is left glowing and neither dry nor oily which is my perfect happy medium. Definitely one I'd recommend!