I'm a big Christmas lover and do anything I can to stretch out the festivities for as long as possible. My Christmas shopping is nearly finished already and now I'm starting to think about food and decoration. I do realise this puts me in the 'slightly crazy' category but at least I'm organised.
As a homeware and interiors lover, making my flat cosy and wintery at this time of year is an absolute must. I've stocked up on candles (my Diptyque Feu de Bois is burning as I type) and I've insulated the doors and windows.
Silver Bells Heart
, £10 |
Silver Antique Style Candle Holder
, £10 |
Cream Woven Wool Cushion
, £22.40 |
Large Glass Covered Cake Stand
, £45 |
Jo Malone Roasted Chestnut Deluxe Candle
, £80.
These lovely little things would make the perfect addition to my little home. They're all festive but could be used all year round as they're subtle enough, which is just what I love. I've been perusing
Debenhams
and a few other stores and gradually adding products to my basket. Best get saving! What does Christmas look like in your household? Or are you going to tell me off for getting too excited so early?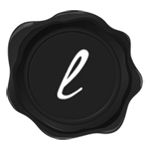 In collaboration with Debenhams