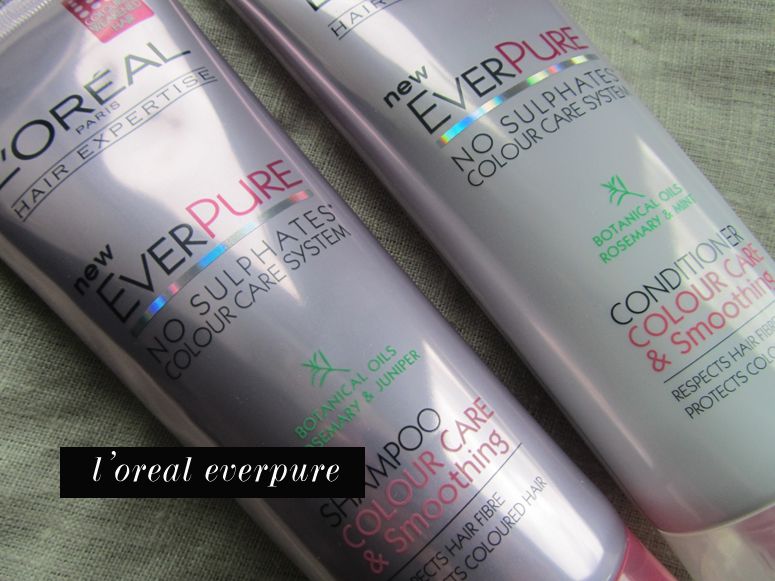 I've been using the new
L'Oreal Everpure shampoo & conditioner
lately having picked up the colour care and smoothing variant in my local Superdrug. I struggle with shampoo & conditioner, never really feeling massively wowed by them. Maybe I'm always trying the wrong ones?
That said, I do like this set. They seem to be doing a decent job of maintaining my new colour and my hair is looking very healthy at the minute. My one comment would be that the conditioner smells very strongly of chemicals. I'm aware that when buying non-natural products that they will be chock full of chemicals, but I'd rather not be able to smell them!
I'd probably buy these again in the future but will try something else next. You can currently buy L'Oreal Everpure on 2 for £9 in Boots (£5.99 each).
Recommend me a shampoo & conditioner that will change my life, please?!