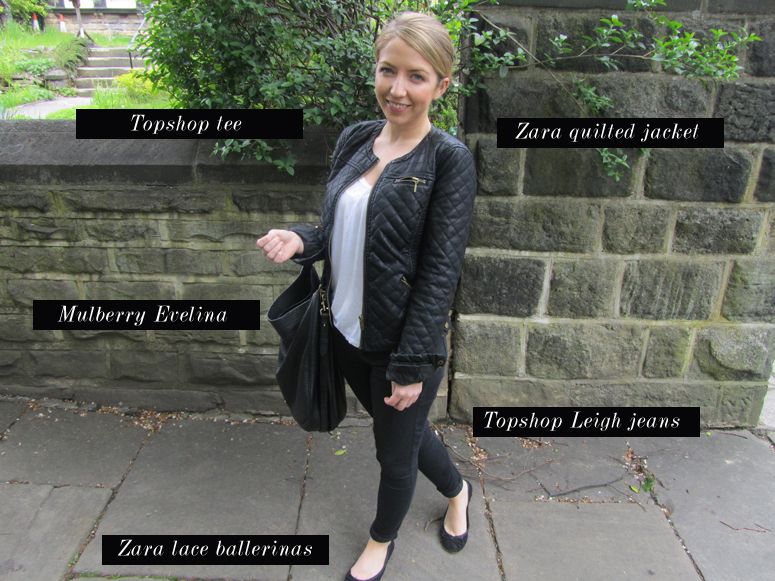 Wearing
:
Zara Pleather Quilted Jacket
, £59.99 | Topshop White Tee, £10 |
Topshop Black Leigh Jeans
, £38 |
Zara Lace Ballerina
, £29.99 |
Mulberry Evelina Hobo
, £gift.
A quick snap of my new Zara pleather jacket and also the lace ballerinas. I've worn the jacket every single day since I bought it and though the shoes aren't quite broken in enough that I wore them walking round London (I did that in my trusty Topshop black suede Vectras), I have been using them whenever I don't have too far to walk.
I'm going through a bit of a jacket fascination lately, I think there are just some beautifully cut ones in the shops at the moment. I
very nearly
bought this
Topshop Drape Biker Jacket
at Oxford Street last week. It looks a million times better in person and the material feels beautiful, but the price put me off a tiny bit. I'm never saying never though!