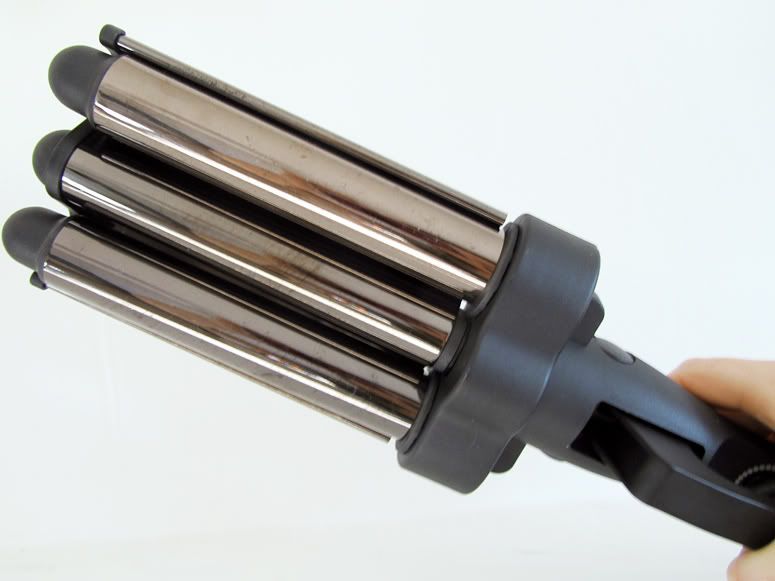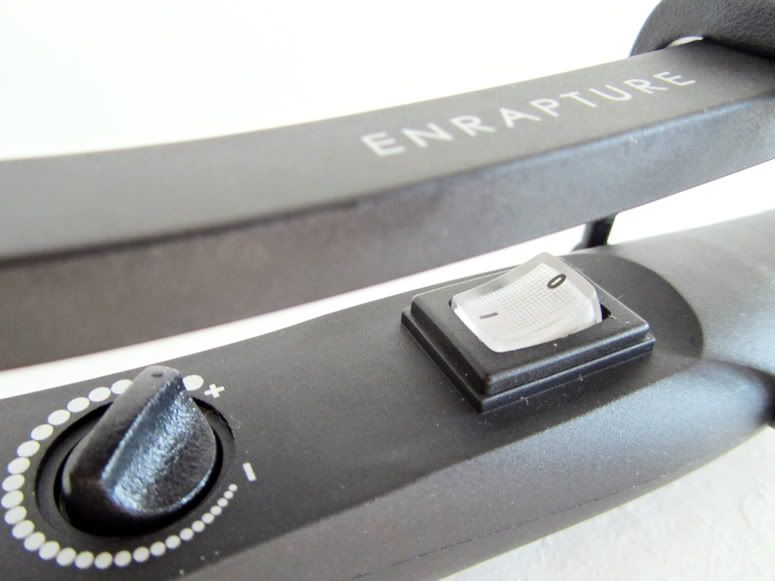 Enrapture Jumbo Amplify Waver
*, £74.95.
One of my work colleagues (hi Claire!) very nearly bought some of these just before Christmas as she is very much a fan of beachy hair, as am I. She ended up buying a cheaper alternative, regretting it and was then a little bit mad at me when I received some to review. However, I've assured her that she can most definitely borrow my Enrapture Jumbo Amplify Wavers. She's a little less mad at me now.
I've tried these out on first and second day hair. I absolutely loved how quickly they did all of my hair. I've got a lot of fine hair yet it took just 5 minutes to create gorgeous beachy waves. They're very simple to use - turn them on and choose a temperature, then clamp your hair for 5-10 seconds (depending on heat setting) for the desired look. I was so impressed by how easy these were to use and loved the look they achieved so much. I think I will probably reserve these for use on second day hair only as on my first day hair, the look was
very
big.
Before I received these I was using the
Babyliss Waving Wand
to create beachy waves and though I liked it a lot, the Enrapture Waver is so much easier and quicker to use. A lot less hassle so I'm afraid my Babyliss Wand may appear on eBay in the near future.
I'd say if you like to create that beachy, wavy hair look quite regularly then these are definitely worth the money. They also have a three year guarantee and if you're not satisfied, you can get your money back! Win-win.
P.S. Kudos to all you bloggers who regularly take photos of your face. That was
hard
work.
*PR sample